Connect
An intelligent online matchmaking platform curated and managed by in-house STEM experts, that simplifies the initial introduction between teams in academia and industry.
The platform to connect
Companies
Connect is completely free for companies to use. Build your interest profile and get matched to research and technologies from 250+ institutes that are active, available and currently seeking industry partners. 
Universities
Showcase technologies and collaboration opportunities to an international community of decision-makers in over 6,000 companies, with support from a dedicated account manager and access to engagement metrics and analytics.
Academics
Increase your profile and presence within a global community of industry teams focused on academic partnerships. Secure new funding and collaboration partners.
We help companies, universities and academics create impact

Active Connect technologies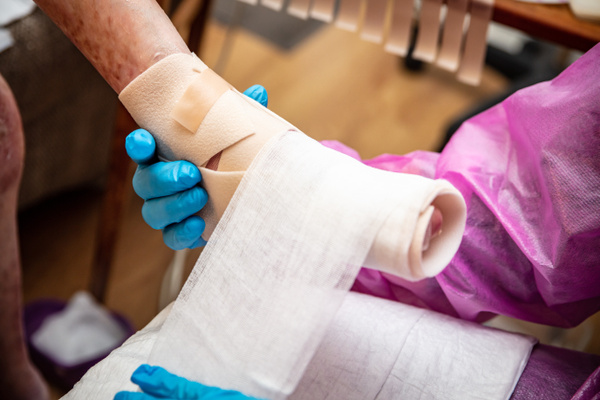 A multi-functional, recombinant fusion protein of skin-homing peptide and therapeutic molecule,...
Testimonials
What our customers say
"You have been a real joy to work with, and IN-PART offers a really brilliant service. It's been a real privilege to see how much your team, offerings and network has grown over the time ANU has been onboard."
"The analytical tools in our University Dashboard and Impact Reports give us further insight on how our technologies are doing and the ability to assess whether we are presenting them in the right manner. Without IN-PART, we would not have the information to make such comparisons on our technologies..."
"IN-PART is the best platform we've ever worked with! We've been subscribed since the start of 2018, and have received a range of useful introductions and feedback for our technologies from relevant companies in Europe and beyond."
Information
Frequently asked questions
On Connect we host cutting-edge research and innovation uploaded to the platform by the 250 universities and institutes who are subscribed. Generally, these tend to be within STEM subjects, but we also have social science research. Often they're early-stage research projects and technologies (TRL 1-4), but we also receive opportunities as later-stage projects (TRL 5+) and spin-outs. 
All projects on Connect are confirmed as being active, available for collaboration and seeking new industry partners. 
We typically work directly with the technology transfer office or commercialization office. Usually, the subscription is institute-wide, but we also have subscriptions with smaller departments/faculties as well as larger consortiums. The types of institutes subscribed to showcase their research on Connect include universities (eg. Oxford), national laboratories (eg. Lawrence Berkley), research institutes (eg. Max Planck Institutes), hospital research centres (eg. Children's Hospital Los Angeles), healthcare systems (eg. Sanford Health), consortiums (eg. North by Northwest Partners), and international centres for scientific research (eg. CERN).
Since we launched our matchmaking platform Connect in 2014, we've initiated over 10,000 new conversations between individuals in academia and industry, with 75% of these being international. More recently, through Discover, we've made available over £26-million in industry funding for new academic research. 
We don't define what outcomes should lead from an introduction made through our platforms. As a result, the range of partnerships is wide-ranging and what we see on a regular basis include:
Licensing of intellectual property

Co-development of research – validation, screening, testing, up-scaling

Strategic partnerships and long-term collaborations

Grant funding applications for joint research projects

Funding for new research to address an industrial requirement or challenge

Secondments (industry to academia and vice versa)

Sponsored projects, MSc, PhD or Post Docs

Materials Transfer Agreements (MTA)

Consultancy
After an introduction has been initiated through one of our platforms, our team will follow up to confirm that contact has been made. After that, we play no further involvement in the conversation. It's simpler that way. Our role is to make relevant connections as the starting point to help drive research forward. 
Outcomes are discussed exclusively between the company, researchers and institute. We don't take any stake in the resulting partnerships. There are no hidden costs or downstream success fees, and all information submitted through our platforms is stored securely, confidentially and in accordance with GDPR. 
To ensure that the connections we make through our platform are meaningful and relevant to the purpose of research development and commercialisation, we only allow access to those who have the capacity to action collaborations and partnerships. And the easiest way for us to do that is to keep our platforms 'closed-loop', using organisational and institutional affiliation as a verification step. 
As a result, we don't permit access to consultants, legal professionals, public users, or third-party service providers.
Both of our products work towards the aim of simplifying the initial connection between academia and industry. In short...
Connect is an online matchmaking platform used by 250+ universities and research institutes to connect with industry teams in 6,000+ companies to commercialise academic innovations and expertise that are available and seeking collaboration.
Discover is a bespoke scouting platform used by innovation-driven companies to profile the global landscape of academia across an active network of 1,400 institutes, either through 'Industry Calls for Opportunities' or 'Request for Proposal' campaigns that find and confirm potential solutions to specific R&D challenges or requirements.